Annual Boiler Servicing in Birmingham, Bromsgrove & Redditch
Welcome to Heatex Heating Services, your trusted local heating company offering professional boiler servicing in Bromsgrove, Redditch, Birmingham, and surrounding areas. We are a team of professional experts who are qualified with Gas Safe. We are committed to keeping your boiler in the best possible operating condition throughout the year.
Boiler servicing in Birmingham: Our Services
Boilers are an essential component in maintaining the warmth and comfort of our homes, particularly during the cooler months, and routine boiler maintenance is essential to this goal. Boilers, however, are susceptible to developing defects over time, just like any other mechanical equipment, which can result in decreased performance and even breakdowns. Therefore, it is necessary to do routine maintenance on your boiler in order to avoid these concerns and guarantee that it is operating in a manner that is both safe and effective.
Our Process
At Heatex Heating Services, we offer a comprehensive boiler servicing package to help you maintain your boiler's performance and efficiency. Our experienced engineers will carry out a detailed inspection of your boiler to identify any potential faults or issues. We will then perform a series of checks and tests to ensure that your boiler is working safely and efficiently, including:
Inspecting and cleaning the boiler's internal components

Checking and adjusting the boiler's gas pressure and flow rate

Checking the boiler's flue and ventilation system

Testing the boiler's safety features

Checking and adjusting the boiler's controls and settings

Providing a detailed report on the boiler's condition and any recommended repairs or maintenance.
Other Boiler Services offered
Boiler Repairs:

In the event that your boiler fails to function properly or develops a defect, our team of professionals who are registered with Gas Safe can make repairs that are prompt and effective. We have significant expertise repairing boilers of all makes and models and only use replacement parts of the highest quality to guarantee that your boiler is up and running as quickly as possible after it has been repaired by us.

Boiler Installation:

If you require a new boiler, our team can help with boiler installation services tailored to your needs. Our Gas Safe trained engineers will evaluate your needs and make a recommendation regarding the boiler that would work best in your home. We provide a comprehensive selection of boilers sourced from the industry's most reputable brands and will ensure that your new boiler is fitted according to the most stringent of guidelines.
Gas Safe Registered
At Heatex Heating Services, we take gas safety seriously. That's why we are proud to be Gas Safe registered, meaning that we are qualified and licensed to work safely and legally on gas appliances, including boilers. Our engineers undergo regular training and assessments to ensure that we are up to date with the latest regulations and best practices.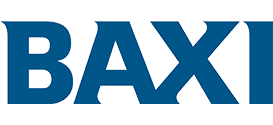 Get in Touch!
If you're looking for reliable and professional boiler servicing in Bromsgrove, Redditch, Birmingham, or surrounding areas, look no further than Heatex Heating Services. We offer a friendly and efficient service and are always on hand to answer any questions or concerns you may have. To book an appointment, call us on 01527 336 286 or email us at heatexheating@gmail.com.