ABOUT US
Welcome to Heatex Heating Services, your reliable heating experts in Bromsgrove, Redditch, Birmingham and the surrounding areas. We are a team of highly trained and experienced heating engineers who offer a range of services to ensure your home is warm and comfortable all year round.
Our Services
Heatex Heating Services provides a broad range of heating services to meet your heating requirements. Our services include boiler installation, boiler servicing, boiler repair, and customised heating solutions to match your specific needs. In case you're in the market for a new boiler, you should try our online tool that provides you with an instant quote on a new boiler. Just click the button below to get started:
Our skilled technicians can install a wide choice of boilers to meet your needs and budget. We also conduct annual maintenance to ensure that your boiler is running properly, lowering the chance of malfunctions and extending its lifespan.
In the event of a breakdown, our highly trained professionals will swiftly assess the issue and deliver an efficient and effective repair solution.
Furthermore, we specialise in developing customised heating systems that are tailored to your specific needs. Central heating systems, radiators, smart thermostats, and underfloor heating are all part of our bespoke heating solutions. We are dedicated to providing high-quality services and meeting your expectations.


Why Choose Us?
With over 8 years of experience, Heatex Heating Services has built a reputation for providing reliable and high-quality services to our clients. At Heatex Heating Services, we take safety seriously. That's why we are Gas Safe registered, ensuring that all of our services meet the highest safety standards.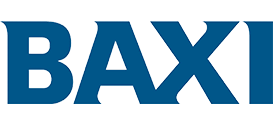 Get in Touch!
If you're looking for reliable and professional heating services in Bromsgrove, Redditch, Birmingham or the surrounding areas, contact Heatex Heating Services today. You can reach us on 01527 336 286 or email us at heatexheating@gmail.com. We look forward to hearing from you!